Looking for some great home biz ideas? Whether you're looking to make ends meet or to provide funds to finance adventure, your passion for pets can become the basis for a lucrative business.

Tamara is an artist. She's especially good at drawing dogs, cats, horses, birds – anything from the animal realm. And she enjoys it.
She grew up in the city, but she always had a pet. Sometimes it was a bird or a fish. Most of the time, she had a cat or a dog, or both. An only child, she spent a lot of time "alone." Except that she was rarely alone. She was always in the company of at least one animal friend.
She drew them. Lying down, sitting, standing, running, jumping, swimming, playing with a ball.
Tamara (not her real name) worked in an office for 30 years. She and Joe, her husband, had planned to retire early and buy a motor home and travel. But life had other plans. Joe came down with lung cancer. Mesothelioma. They spent a fortune on his medical bills, but unfortunately he passed on. 
By the skin of her teeth, Tamara managed to get the house sold before it went into foreclosure. She used what little was left of the net from the sale to buy the motor home, and took off with their two dogs and their cat for a trip around the country.
If she couldn't travel with Joe, she would travel for him – for the dream they had shared.

Everywhere she stopped, she drew. She would go to a park in the afternoon and sit and draw her pets. If other people were there with their pets, she would draw them as well. And she would give them the drawings.
One day a woman asked her why she didn't sell the drawings. Tamara shrugged. She hadn't thought about selling them. They talked awhile. The woman ran a farmer's market, and invited her to set up a table there on Saturday.
Now, four years later, Tamara is enjoying a rich life. She travels where she likes, when she likes. When she gets the notion, she stops at local outdoor markets and pays for a booth and sets up shop. Most of the time she does quite well.
She's currently working on setting up a website to sell online the drawings she doesn't sell at the fairs. She plans to have an online company put her drawings on cards, mugs, and T-shirts for her, and she will sell them on her site.
Has she had to learn a few new skills? Yes, but not as many as you might think. Her business is pretty straightforward, and so far she has operated on a cash basis.  There will be some challenges when she starts doing business on the Internet, but she's not worried.
"I never dreamed I'd be doing this," she says. "If you'd told me I'd be in business for myself after I retired, I would have scoffed. But now that I'm doing it, it's the most natural thing ever. I love what I'm doing, and it's paying for my life. I think I'm even going to have enough to leave a goodly sum to our daughter, which I had given up hope of being able to do."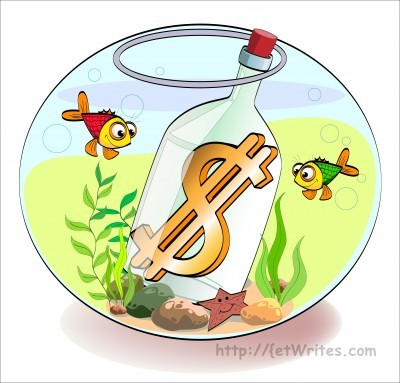 So … What kinds of home business ideas have you entertained?
Whether you've been thinking about home biz ideas or whether this is a new concept for you, you owe it to yourself to consider the possibilities. What if you could set up a business doing what you love, and make a dynamite income doing it?
Here are some questions to ask yourself:
What do you love doing so much that you would do it if no one paid you for it or paid any attention at all?
Who else is doing what you love and getting paid for it? (TIP: Scout the Internet. Find out who is turning your joy into a lucrative business. What are they doing? Would you enjoy that? If not, what would you do differently?)
What skills would you need to learn to turn your passion or hobby into a business?
Are there any habits or emotions you would have to master to start a home business of your own? (Procrastination? Pesistance to planning? Fear of failure? What else?)
What's stopping you? Fear? Complacency? What others might say?
Be careful who you share your ideas with. The world is full of well-meaning people who want to protect you from things they don't understand. Such people will squash your dreams before they ever get off the ground. Don't let that happen.
Only share your ideas with other enterprising souls who are likely to encourage you and offer support. Who do you know who would be likely to bolster your ambitions?

For in-depth insight on how to bring more life to your life and your income source, become a Pet Writes member!  In March 2013 we launch our multi-tier membership program to lead you step-by-step from Entrepreneur Mindset … to Building Your Brand … to Intuitive Business Plan … to becoming a Published Authority … to Business Success.
Best of all, we'll show you how your relationship with your pet can help you bring more life to your business!
Don't wait. Get in now as a Founding Member and receive not only our FREE membership, but also a FREE 3-month upgrade to our Gold Membership, with weekly webinars featuring home based business ideas that can turn your life around. This offer will only be available for a short while, so click on the link in this paragraph to take advantage of it today.
Pawsitively,
Chiwah Carol Slater
The Pet Story Passionista
Word Weaver Chiwah
Founder, PetWrites.com, WordWeaver4U.com
Image credit: odrina / 123RF Stock Photo