Recently I promised you more articles on Golden Retriever Rescue stories, the kind where the dogs are doing the rescues rather than being rescued from shelters.
You may have read about this particular Golden Retriever rescue event. It took place on July 4th, 2012, in Prescott, Wisconsin. If you did, you might like a refresher. And if you missed it, now you know.
Truly, there is nothing more wonderful than a dog saving a helpless child.

Over the 4th of July, 2012, five-year-old Scotty Meyer wandered away from his home. He had been missing for nearly 24 hours. This would have been a worrisome situation for the parents of any child. But in this case, the problem was compounded by the fact that Scotty suffers from autism.
His parents were understandably beside themselves. The entire community was alerted, and hundreds of local residents joined in the search.
This was a story with a happy ending. Scotty's parents didn't have to wait long before Autumn, an eight-year-old Golden Retriever, discovered the boy on a sloping riverbank, under a tree, dehydrated but not seriously damaged.
According to the Star News, "Autumn headed up an embankment and turned hard right, leading owner Jason Moser in search of missing 5-year-old Scott Meyer." The dog's human companion heard the boy crying and followed the dog, and then the boy came into sight. Click here for the full story.
How would you have felt if Scotty had been your son? If you have an autistic child or know someone who does, you may have some idea of the heartache their parents suffer.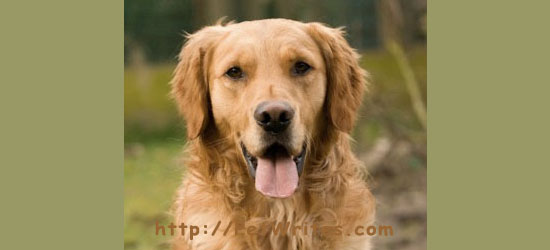 But do you have any idea of the many ways a dog can be of help to autistic children and adults?
Here are some things you may not know about how specially trained service dogs can help people who suffer from autism:
Service dogs can provide comfort and companionship for people who tend to be isolated from others because of their autism, and can help them improve their social skills so that they can relate to others.
Autistic children and adults will speak more readily to a dog than to humans, and thus the dogs help them expand their vocabulary and develop the ability to converse with humans.
A dog can alert a person with autism to  traffic on the street, a smoke alarm, or other important visual and auditory stimuli, saving them from dangers they would not otherwise be aware of.

Stories of Golden Retriever rescue events like this one remind us that our animals live to be of service to us, in whatever ways they can. When you join the Pet Writes community, we'll help you see how your pet can be of service in your business, even if it's not pet-related.

Looking ahead to helping you use your Golden Retriever rescue stories to boost your business,
Chiwah Carol Slater
The Pet Story Passionista
Word Weaver Chiwah
Founder, PetWrites.com, WordWeaver4U.com
Support Desk: http://petwrites.com/support
Image credit: vgm / 123RF Stock Photo