Are you wondering how to write a book that will set you up as an authority in your field or industry?
Elizabeth was wondering about that, too. As a professional coach, she is aware of the burgeoning number of coaches in her community.
She is thinking it will help to have authored a book on the topic.
She came to this conclusion after checking out a variety of phrases incorporating the word 'coach' on Google. Oh, my! The thought came to her that she is only one of many, and that even in her own town people are hiring coaches from all around the world online. That's a lot of competition to be up against.
She's right, of course. Both about the competition and about the value of authoring a book in her area of expertise.
In today's coaching market, knowing how to write your expertise into a book is fast becoming non-optional if you want to hold your own. Actually, that's true in any professional arena!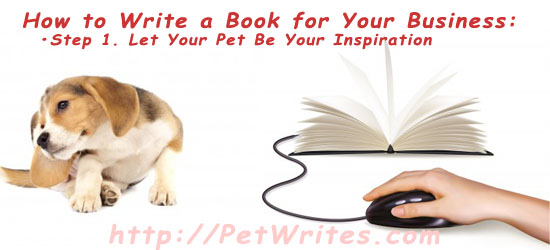 Here are a few things to keep in mind:
Even if you think you can't write … you can. Today, there are ways to get the printed word onto the page that will not challenge your writing skills much at all.
Afraid it has to be perfect? It doesn't. It just has to be real, and readable.
Not sure where to start? Start by outlining your major points. Then pick one, and start writing.
Look to your pet for inspiration. Think that's crazy? If you're stuck for ideas, a little pet love can make you feel better. And feeling better will loosen up those brain cells.
The thing is, writing a book is something anyone can do. Writing a good book is another thing entirely. But if you know your field and avail yourself of good mentoring, you can do it.
You don't want a schlocky book you hope no one will open. With the right coaching, you can write a book you will be proud to have your prospects and clients associate your name with.
For in-depth guidance that will make a real difference in your business, become a Pet Writes member! Get started now with the 7-Day Trial. You will learn numerous ways even your pet can help you with your book project.
Your step-by-step source for how to write a book for your business,
Chiwah Carol Slater
Founder, PetWrites.com, WordWeaver4U.com
Support Desk: http://petwrites.com/support