When it comes to finding ways to grow your influence, what preconceptions would a marketing coach advise you to let go of?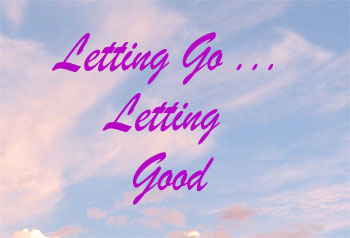 Elizabeth wanted to grow her coaching practice, but she didn't really relate to the idea of marketing. Like many in her line of work, she thought of it as unprofessional. But she knew that in order to stay in business she needed to stay profitable.
And to stay profitable, she knew she needed to reach more people with her message. She had had some success speaking to community groups, and some of her clients had referred their friends or colleagues for coaching. But … there had to be an easier way to attract new clients!

She decided to investigate. When she did, she saw clearly that she was going to need to get over some of her own preconceptions.
One preconception Elizabeth had labored under was that marketing was something to stay away from. Above all others, that one had to go.
Another was that the Internet was a dangerous place to hang out.
And, like most people, she was under the impression that "viral" was bad.
In disease, that's true.
In online marketing, however, "viral" is the word used to describe what happens when a marketing message takes on a life of its own. Especially on the Internet, a "viral" campaign lets you reach millions with very little effort.

In your opinion, isn't that something a marketing coach would recommend?
By deciding to challenge her own preconceptions, Elizabeth opened the door to making a bigger difference in the world. She decided to open her ears when Internet marketers wrote about "viral" marketing.

How about you? Are you wanting to broaden your reach but not sure how to go about it? Do you wish you knew how to vastly expand your business or practice … without putting in more hours?
If so, you may be interested in what marketing expert Mike Michalowicz has to say:
A Secret: The Most Viral Marketing Method Ever

 

If you want the word to spread on what your business is doing, simply make it a secret. Tell a few people (your best customers). Ask them to keep it secret. And let them take it from there.

Make your formula secret. Host a secret, underground event. Have a secret message for the fan who plays your album backwards. Have a secret hack to your game. Have a secret handshake.

Reward your fans for finding your secrets by giving them more secrets. They will gladly spread the word without you ever asking. In fact, the more you ask them to withhold the secret, the more aggressively they will spread it. Welcome to the human condition. Use it to your advantage, entrepreneur.

P.S. I have one request. This technique is powerful, so I want to keep it secret (in other words, just for my loyal blog readers). Let's keep this little technique between me and you, shall we? Thanks!

By Mike Michalowicz. Read the original article here: A Secret: The Most Viral Marketing Method Ever
These days, Elizabeth goes online with a smile. She has learned that marketing is nothing but building relationships and letting people know how she can help. And she's usually the first in line to take advantage of new viral marketing solutions.
The result? Her coaching calendar is full. She's reaping the financial rewards, and enjoying her free time. Her  colleagues all want to know what she did that gave her business such a boost.
For more great publicity tips perfect for professionals like you, take advantage of the Pet Writes Business MAGIC 7-Day Trial! And please, don't tell anyone about the free part – it's just between you and me, OK?
Bringing you top marketing coach expertise,
Chiwah Carol Slater
Founder, PetWrites.com
Facebook.com/PetWrites, LinkedIn.com/in/chiwah
Email: petwrites@gmail.com