Are dog allergies making your pet miserable? Is shopping online for meds for your pet a good thing to do?
Michelle's little dog, Princess, had been having a terrible week. Since Sunday she'd been moping around the house, low on energy. Her normally voracious appetite had disappeared. Yesterday, she had vomited. She had diarrhea.
Had she eaten something vile? Or did she have allergies?
Michelle (not her real name) was concerned. She had tried giving her everything she knew of, but to no avail. Spoon-feeding her yogurt proved net to  impossible; she had to force her jaws open and then hold her mouth closed as she massaged her throat. And it hadn't seemed to help.
She had tried giving her a drop of homeopathic herbs (Nux Vomica) to calm her stomach, and indeed, that had seemed to help at first. But it didn't solve the problem.
She had even given her a tiny bit of an over-the-counter commercial stomach remedy. But still the dog was vomiting, and her diarrhea just got worse.
At work, Michelle caught herself worrying about her little pooch. One of her co-workers, who had a lot of experience with pets, told her it was probably just allergies. Well, what if it was? What was the solution?
Michelle tried to keep her mind on her tasks, but the image of Princess sick at home kept coming back into her mind. After all, Princess was her baby!
She realized she was acting just like the young mothers in her office when their children were home sick.
In the evenings, once she got home from work, she couldn't bear to go out again – even though her husband would be there with the dog. She called to beg off her weekly women's group, and she turned down an invitation from a friend for dinner and a movie.
What was she going to do? She suspected Princess had contracted a canine influenza.
She called the vet and took Princess in to see him. After a constant stream of dogs that week who were infected with the same flu strain, he was out of the medication she needed. He gave Michelle a prescription to take to the  drug store. She  put it in her purse.
But she drove home on "automatic pilot." It wasn't until she had parked the car in the garage and opened the door to get out that she realized she had forgotten to stop at the drug store.
Oh well. She would buy the medicine online. Better yet, she would have her husband buy it.
When she proposed the idea to Josh, he raised the question of whether buying drugs on the internet was a safe practice. How were they going to know what site to buy from? Well, he would look around and get a feel for it, he said.
Would YOU know how to determine whether or not a particular Internet pharmacy was a good choice?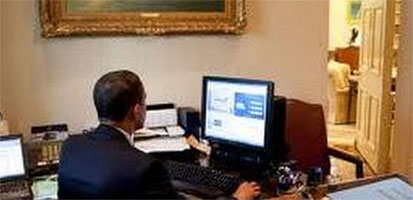 Here are some points to consider:
First of all, do as Michelle did: take your pet to the vet first. Every situation is different, and unless you are a vet yourself you can't really know which of the many remedies offered is right for your pet.
There are reputable pet pharmacies online. But there are also sites with photos of white-coated "professionals" who are no more than paid (or unpaid) models and do not have the expertise they purport to possess.
A reputable pharmacy will require a prescription for anything but an over-the-counter drug. (Josh had to call the veterinarian and ask him to call in the prescription to the online pharmacy he selected.)
You may save money by buying your pet's medications online, but if the price looks too good to be true, beware. The FDA reports that some sites sell out-of-date medications that may have lost their potency.
Make sure you get the medication your vet prescribed!
Overall, online pharmacies have improved over the last couple of years. And yes, it is safe to buy online, provided you pay attention to the above considerations.
As long as you buy only from reputable sources, the important thing is not whether you buy online, but that you buy and administer only the right drugs.
We hope you have found this article helpful and informative. To receive regular updates on dog allergies and other topics you're interested in, just CLICK HERE to become a Pet Writes member. It's FREE. You will also receive an immediate FREE GIFT and  a wealth of heart warming stories.
Pawsitively,
Chiwah Carol Slater
The Pet Story Passionista
Word Weaver Chiwah
Founder, PetWrites.com, WriteYourWayToProsperity.com, WordWeaver4U.com