Once you've made the decision to go into business for yourself, there are a lot of things to consider. Life can get downright scary until you get a good solid handle on your entrepreneur mindset!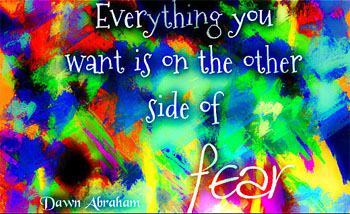 Most often, your own mindset is way down at the bottom of the list of things you think about. Yet as any successful entrepreneur will readily agree, developing your entrepreneur mindset is the #1 key to your success.

Elizabeth considers herself a highly competent professional. Thinking of herself as a businessperson and a marketer goes against her grain, but she realized she needed to get the word out about her services. So she bought a small ad in a local self-help publication.
When that failed to attract much response, she decided to take a more pro-active approach. She started making connections through her church, and joined two networking groups and the Chamber of Commerce.
It wasn't long before she had her first couple of clients. Slowly, she was getting her professional feet under her. In her first two years she watched clients come and go. Some stuck with their programs and made progress, but others showed little commitment to improving their lives.
Elizabeth hated to admit that she felt like a failure. But she was vaguely aware of a lack of purpose and direction, and she felt she was doing little more than marking time. And, though her practice was growing, it was still barely profitable.
What was she doing wrong? Her work was solid, irreproachable. She forced herself to get out and meet people and let them know about her services. She asked her clients for referrals. She ran specials. She had a nice website. She had two chiropractors and a hair stylist referring clients to her. She stayed busy, doing all the things she'd learned she must do to keep her business going.
But her business didn't seem to be taking her where she wanted her life to go. And where was that? Well … she just knew she wanted it to be more exciting, more rewarding.
Does any of this strike a familiar chord for you? If so, you, like Elizabeth, are probably not paying enough attention to the one thing that will sabotage your success even if you do everything else right: your un-professional mindset.
Like Elizabeth, you probably think of yourself as a professional. Yet, you need to also begin thinking of yourself as an entrepreneur.
The term "entrepreneur mindset" has gained buzz word status in the last couple of years. The Internet is rife with expert opinions as to what it is and how to improve yours. You could spend days researching the topic, but that would take you off course.
To give you a quick handle on all the different facets and what you can do to strengthen yours, I have compiled this "Ultimate Guide" to some of the best sites on the Web to help you understand the dynamics of developing YOUR entrepreneur mindset:
Dawn Abraham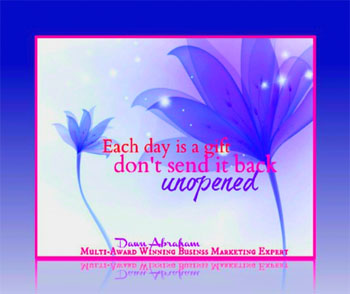 Dawn Abraham came to coaching from corporate sales, where she won tons of awards and landed a plethora of major corporate accounts. Her "Qualified Life Coach" blog is filled with inspiring articles that will pick you up and set you right. Here are some of my favorites:
Kim Beasley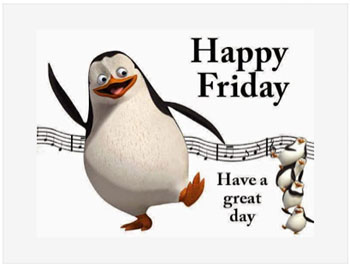 Kim Beasley is a social media business strategist, WordPress designer and trainer, and Google+ business coach. Though she doesn't use the term "entrepreneur mindset" much in her articles, many of her posts offer helpful insights on mindset issues. Here are some I would recommend to help you wrap your mind around how it needs to be thinking to move you forward:
The following posts are part of Kim's series titled "Thankful31 Motivational Campaign":
Catherine Clifford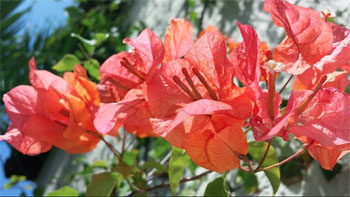 Are entrepreneurial geniuses "born" or "made"? If they're "made," how do you become one? What are the Mindset MUSTS for an exceptional business? Entrepreneur.com senior writer Catherine Clifford (formerly the small business reporter at CNNMoney) discusses more mindset questions in the following articles:
The Kauffman Foundation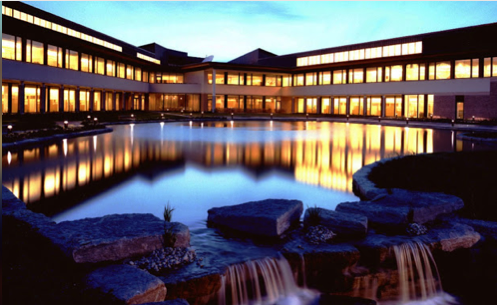 Established in the mid-1960s by the late entrepreneur and philanthropist Ewing Marion Kauffman, founder of Marion Laboratories, The Kauffman Foundation is the largest American foundation to focus on entrepreneurship. With an asset base of $2 billion, its stated vision is to foster "a society of economically independent individuals who are engaged citizens, contributing to the improvement of their communities."
The Kauffman Foundation splits its efforts between education and entrepreneurship. Its Entrepreneurial Learning Institute has something called The Ice House Entrepreneurship Program, "a revolutionary new online learning program designed to inspire and engage participants in the fundamental aspects of an entrepreneurial mindset and the unlimited opportunities it can provide."
Here is a video every person in business for themselves can benefit from: Tom Ruhe of Top of Mind interviewing Gary Schoeniger, Founder and CEO of The Entrepreneurial Learning Initiative and creator of the Ice House Entrepreneurship Program:
[HTML2]
I have barely scratched the surface.
It wasn't easy deciding what sites to feature in this article and which to leave for another date. There are so many sites out there with excellent material bearing on entrepreneur mindset. And … remember Elizabeth? Something tells me that just by checking out the articles and videos on this list, she'll come across others she will want to tell you about. And the same is true for you!
So … when you do find other great mindset resources out there – or if you already have some you love and want to share – please leave a comment below so others can benefit as well.
Remember, all these mindset discussions remain in the theoretical realm, and are of no real value until YOU take action on them. And when you do, you'll have questions no article could have foreseen. For solid help in generating your own entrepreneur mindset, the one that will make the difference for YOUR business, there's nothing like the Pet Writes team of mentors to help you figure it out. Get started today with the 7-Day Free Trial! (No risk, even though we do encourage risk taking!)
To your prosperity through entrepreneurial mindset,
Chiwah Slater
Founder, PetWrites.com, WordWeaver4U.com
Support Desk: http://petwrites.com/support