Pet Writes is all about helping service professionals and heart-centered business owners realize their dreams by expanding their reach … and stepping up to unlimited earning potential.
How does that happen? At Pet Writes, you use our M.A.G.I.C. formula. M.A.G.I.C. is an acronym you can think of this way: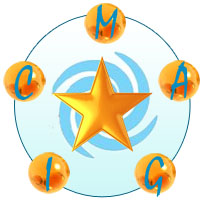 M = Mindset of an Entrepreneur: Do you have the mindset for success? Even if you do everything else right, until you master the entrepreneur Mindset you are not likely to be happy with your results.
Take Elizabeth, for example. The consummate service professional, she started out with a dream of making the world a better place. Along the way she learned that there was more to it than caring, talent, and skill.
If she wanted to manifest her vision, the place to start was at the core of her own Mindset: She would learn to identify and move beyond self-sacrifice, and evolve her preconceptions about business to empower her rather than deplete her physical, emotional, and financial reserves.

A = Actualize Your Passion: What are you passionate about? When Elizabeth thought about this question, she realized she was passionate about helping people. And about her kitty.
Thinking about how much she loved watching ads with animals in them, it occurred to her that her kitty could be a winning ambassador for her business. Following the lead of corporations like Coca Cola, Budweiser, and GEICO, she set out to learn the art of using animal stories to communicate her message. She was amazed at how her stories seemed to open doors for people in need and allowed them to appreciate the benefits of her services. And she was gratified to see how telling her stories relaxed her clients so they could receive her help at ever deeper levels. 
A focus on pets is probably the easiest way to capture hearts and minds. But the power of story is such that no matter what your passion, you can use it to brand your business. Whether it's skiing that lights you up, or saving the planet, or any of the hundreds of other things people get excited about, there is an audience out there that shares your passion and needs your services.
At Pet Writes, you'll learn how to use your passion to attract just the right clientèle, the kind of people you'll resonate best with. Those are the people who will help you build a business that satisfies you to your core.

G = Grow Your Business Strategically! Elizabeth worked exclusively one-on-one with her clients. While that allowed her to tailor everything she did uniquely for each client, it limited her impact and her earning ability and cut deeply into her personal life. Financially and emotionally, it was feast or famine – for long periods her client schedule would be full to the max, and then her clients would "graduate" and she'd be out of a job.
She needed a business model that would allow her to serve a much broader audience, one that would produce the steady, reliable income she needed to do all the things she'd been putting off all these years.

I = Inspire with Your Book or Video: An essential element of stability is having something that establishes you as an authority in the eyes of the world without requiring your physical presence. Since nothing says authority like a book or video with your name on the cover, Elizabeth decided she would create one. The challenge was that she really didn't know how to write a book or make a video. So she came to Pet Writes.
She decided on a book. Though her original intention had been to use it to position herself as the 'go-to person' in her field, she found that it served another wonderful purpose as well: Informing prospective and existing clients as to how to derive greater benefit from her services turned them into better clients, more able to implement the changes she was helping them to make.

C = Cash In! With her entrepreneurial mindset, the magic of pet stories, a successful business model, and an authoritative and compelling book, Elizabeth was ready to set the world on fire. Now, what she needed was to develop the professional and business relationships that would magnify her reach … and her earnings! She needed a marketing coach to show her how to integrate Internet business solutions like a blog and social media, how to set up and implement just the right collaborative projects, and how to attract and make the most of online and offline opportunities and expose her book and her services to ever wider audiences.
Do you find parallels between Elizabeth's challenges and your own? If so, you have come to the right place. You will find the tools and the understanding to transform your business into the life of your dream right here at Pet Writes.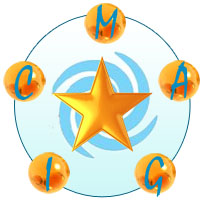 The star at the center of the M.A.G. I.C. graphic is YOU! You'll feel like a star as you get ideas from the Pet Writes Blog, learn the skills you need from our Success Team, and hone your own heart-centered business – tempered by the feedback and inspiration that come with collaborating with a team of like-minded professionals. Working together to support each other in being all you can be, you magnify your positive impact on the world. And enjoy a nice profit along the way.
Here's the secret of MAGIC: the Universe comes through to support you when your mind is clear, your intent is strong and focused, and you've started to get all your ducks (or dogs, or cats, or whatever … ) in a row.
How to Get the Most Out of Your Experience Out of Pet Writes:
Read the articles, and offer your feedback in the form of comments.

Listen to the Podcasts.

Take the Workshops when they're offered.
Become one of a host of up-and-coming published Pet Writes authors and share your love of pets in a way that feeds your heart, grows your business, and makes a difference in the world.

JOIN the

Pet Writes Business M.A.G.I.C. Program.

You ca

n get started with the 7-Day Trial right now.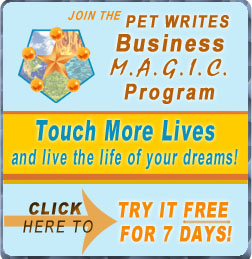 If you have a question, the best way to contact us is to send an email to support@petwrites.com. Briefly state your purpose in the subject line. Alternatively, you can put in a support ticket at our support desk at petwrites.com/support.