Welcome to the M.A.G.I.C.
of Pet Writes membership!
**As a member, you are entitled to all the benefits found under the "Members' Area" tab on the site, including the livestream podcasts available there as they are produced. 
Check the "Members' Area" tab regularly,
as we are continually adding new benefits!
Get In On the M.A.G.I.C.:

• Master the Entrepreneur Mindset for success
• Animal Stories for Business … learn how others are attracting tons of new clients with their pet stories!

• Grow Your Brand strategically, attracting exactly the right audience for your offering

• Inspire Them with a Book of your own and establish yourself as the 'go-to' authority in your field

• Cash in as you touch more lives every day!

** Stay alert for email announcements

of your next Members Only Podcast
and FREE Preview Webinar!

For now … Is your pet special to you?
Enter our members-only
Pet Photo Contest!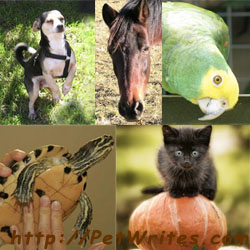 Click HERE to enter the Members-Only Pet Photo Contest,
or go to the Members Area tab and click on 'Photo Contest.'
You will be asked for a password.
Your password is petloverme.
Write it down and keep it where you will be able to find it.
Please do not share this password with anyone. It's just for you.
If you forget your password, contact us at petwrites@gmail.com.