Our Business Planning Process is quite simple.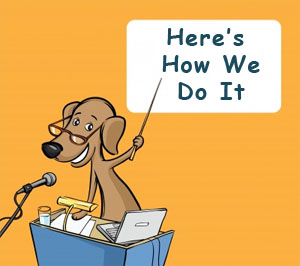 1) First, we will have a conversation
with you to help us better understand
your business.
This is a critical step in the process.
We want to get a good understanding of
what you do and who your ideal customers are.
2) From there, we will go out and do some
market research so we can target what is
currently working in your marketplace.
3) Once we understand these two components,
we will formulate a plan get you massive exposure for your offer.
4) Next, we will contact the deal sites and submit your offer.
We will do everything we can to make sure your offer is a raving success.
After all, we do not get paid unless you get paid.
5) After we get your offer onto the first deal site …
We will plan out the yearly calendar for promoting your offer on
other deal sites as well.
Our relationship really takes off
after the successful completion of your first offer.
At that point, your have a deal that's working!
Why not rinse and repeat?
The beauty of this business planning process
is that there is ZERO RISK for you.