PET LOVERS … JOIN NOW!
Experience the M.A.G.I.C.
of Pet Writes membership!
Receive all the guidance you need to turn on the M.A.G.I.C.:

• Master the Entrepreneur Mindset for success

• Ambassadorize Your Pet … for guaranteed stronger emotional connections
• Grow your business … with clear direction and forward momentum
• Introduce a Book of Your Own … to establish yourself as the 'go-to' authority (secret: you don't have to do the writing ….)

• Cash In on a wide range of small business marketing opportunities and income streams!
Is your pet special to you?
As a member,
start empowering your business
by entering the
Pet Writes members-only Pet Photo Contest!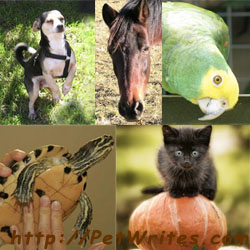 To Join: Fill in the boxes below, or in the sidebar to the right,
and click the 'Let Me In On the MAGIC!' button: