We're all about PETS!
If you're a pet lover, then you know how stories of their antics, their courage, their love can lift you up and carry you away. Whether it's Scooby Doo or Old Yeller or Marlie or Andy the Beagle … Felix the Cat, Heathcliff, or the street cats of Istanbul … Black Beauty or Shadowfax … Flipper or Nemo …  once an animal story takes off, you're a goner.
Am I right?
Do you have a cat or a dog? Or wish you did? Pet Writes is all about loving them, reading stories about them, adopting them, living with them, inviting them to boost your business if you have one, even helping you write stories or books about them. Nearly every article tells an interesting pet story and gives you tips and links to find what you're looking for. 
If you're a pet lover and love reading fun pet stories and doing what you can to make your pet's life better—or if you want to learn how to tell irresistible pet stories to boost your business or just to entertain—you have come to the right place.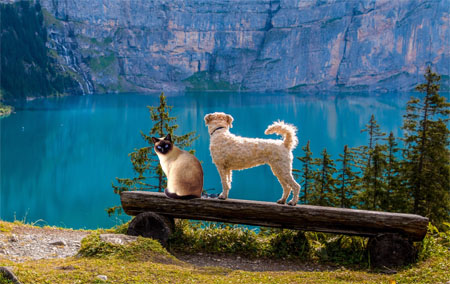 At PetWrites.com, we invite you to move beyond the limitations of oral storytelling and reach a wider audience. How? By broadening your reputation as a consummate storyteller through the printed word and audiobooks. You'll end up with products you can give to friends and family or sell on your website, at storytelling events, and more. And if you have a business with a product or service that people want or need, we help you learn to use your animal and pet stories to entice people to roll over, sit up, and beg!
If you're a storyteller by nature, no doubt you have your own tales about pets you've loved or animals you've worked with. If you can't resist telling them, if the thrill of keeping an audience on the edge of their seat sends tingles up and down your spine, you've got it bad. You're a natural storyteller. And you've come to the right place to use your stories to make a bigger difference in the world than you might have imagined. We invite you to move beyond the limitations of oral storytelling and reach a wider audience by sharing your animal stories through the printed word. 
If you like taking pictures of animals, we occasionally run photo contests that will give you good exposure for your photos.
It doesn't matter how old you are. Kids, parents, and grandparents all have pet stories and needs to fill for and related to their pets. The only thing that matters is that you love cats and dogs. (We're crazy about animals in general, but we confine ourselves to writing about cats and dogs because they're what we know best.)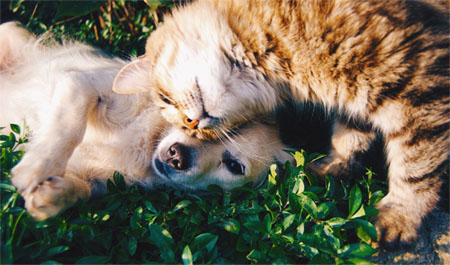 If you're in business, you'll find motivating examples of how you can use your stories to boost your business. Writing about your pets comes in handy here, too—because getting your stories published as short books gives you products you can sell on your website, at storytelling events, and everywhere you go. A good first step on this path would be to enter your stories and/or photos in our contests when they come up. Keep an eye on the menu bar at the top of the site to be alerted to new contests.
Just like the stories you tell in person, your written and recorded animal stories become a magnet no pet lover can resist. The process will take your own life to new levels as you deeply touch the lives of untold numbers of others.
Enjoy your journey through the site!
Pawsitively,
Chiwah Carol Slater
The Pet Story Passionista
Founder, PetWrites.com, AWriteToKnow.com, NewHealingSolutions.com
Support Desk: support@petwrites.com
NOTE: This site contains affiliate links, and (at no cost to you) I may receive a small commission on your purchase. For example, as an Amazon Associate I earn from qualifying purchases.