How does it work? What exactly is a deal site?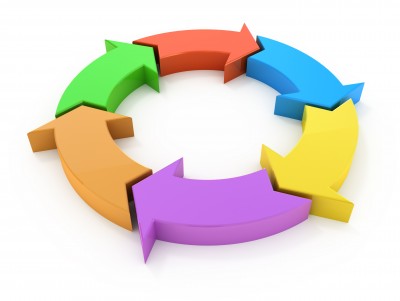 A deal site is collective buying at its best.
It's an opportunity use "economy of scale" …
to attract new customers who will stay with you
for years to come.

Here's how it works:
1. Your business offers a deal online to a list of subscribers through the deal site.
2. People purchase the deal. Then, they download a voucher.

3. The deal site collects the money and pays your business a percentage of each sale.
4. We track the deals for you so you know exactly how much money is coming to you.
5. Customers redeem their vouchers for whatever they purchased.
6. You, the business owner, now have a lot of new customers or clients …
and new profits, for a long time to come.

What are the benefits of working with deal sites?
1) Expanded Reach

Since these deal sites have millions of subscribers, your offer is now in front of millions of people who want or need what you offer.
2) Word of Mouth (the very best form of advertising!)

Your offer is a really good deal.
So … those who love it tell their friends, multiplying the reach of the deal site's subscriber list.
3) Upsell Opportunities
Your new customers are excited.
And YOU are in a position to offer them MORE:
Depending on what business you're in, it might be appetizers, wine, dessert, another night's stay at your pet friendly resort, the super-deluxe doggie hairdo … 
4) Repeat Business
We give you the benefit of our expertise …
to prepare your staff for the extraordinary influx of new business coming your way …

and to structure the deal to entice your new customers
to come back and do business with you on an ongoing basis.
In fact, studies have shown that of those who redeem their vouchers,
53% become regular customers.
As for those who don't redeem their vouchers …
well, you collected your share of their money
without incurring the cost of providing the product or service.
If they do come in later, you can decide what to do.
But often they do not.
According to a Merchant Circle 2011 survey,
77% of small businesses that ran a deal
said they will run another promotion.
Ask yourself these questions…
Do you want your business exposed to millions of people?
Do you want a flood of new customers to walk through your door?
Do you want new customers that turn into repeat business over and over again?
Do you want to increase your bottom line profits and continue to grow your business?
Do you want all this … without the hassle of managing it?
CLICK HERE for More Information
NOW is your time to harness the power of the growing deal site industry.
Take advantage of the reach, the publicity, and the potential profits today.
How does it work? Like a charm. Best of all, we work it! So you don't have to.