Welcome to the Pet Writes
Pet Photo Contest!
Submit Your Favorite Pet Photos!
This Month's Prize:  Doggie Eats!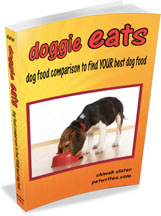 Submit your information and .jpg or .jpeg photo here:
[gravityform id="1″ name="PetWrites Photo Contest" ajax="true"]
By submitting a photo, you warrant that you possess all legal rights to the photo in question. All photos that qualify for appropriate content (no adult content, please) will be entered into the contest for the month in which they are submitted, and the winner will be announced on the site on or about the 5th day of the following month. Decision of the judges is final. PetWrites reserves the right to edit photos for size and to use the photos in future posts, giving photo credit to the individual indicated in the "Photo Taken By" box on the form above.