Here's your
FREE introductory gift,
The Pet Writes Dog Food Label
Cheat Sheet!
(with our easy-to-use Happy Face system)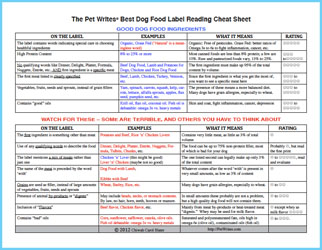 And … A big WELCOME to your FREE membership in
the Pet Writes Community!
As a Pet Writes member,
you will soon be learning how others
have turned their love of pets
into an unexpected income stream …
and touched the hearts of millions of readers!
And how YOU can, too!
Now, Download your Doggie Eats Cheat Sheet Bonus Here.
Print it out, and take it with you
when you shop for dog food!